Posted by Guy Sadan on 10th Oct 2014

Hi everyone !
Just got back from a few days in the north of Spain, where the Pyrenees start their long range towards the east and Camino de Santiago pilgrims start their long journey west.
Met quite a few people making their first steps towards Santiago de Compostela, some on the French road, some on the North coast road. had a wonderful time meeting them first hand, hearing their plans, their worries, their goals...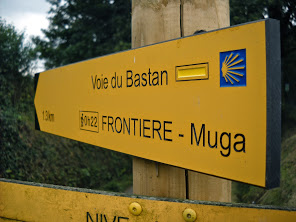 There was no chance of catching up with Noah H Kersey, as he is making amazing progress towards Santiago and has already been too far out of reach. still, we here continue to promote his campaign and 10% of all Camino de santiago items sold while Noah is on the road will be donated towards his fund raiser.
to read more about his project, you can visit his Facebook page: http://www.facebook.com/TrekCaminoForDiabetesCure
Keep up the good pace Noah !
The Weather forecast on Camino de Santiago:
The weather for those hiking the Camino is slightly fresh comparing with the last weekend but, there is no real threat of rain for the weekend, save in La Corunya (Santiago), which is totally normal...!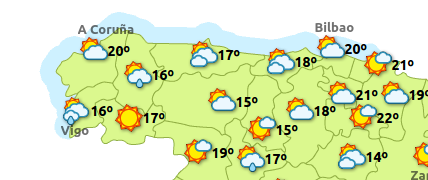 We have introduces many new Camino de Santiago items over the last few days and there are more to come, so check in once in a while to have a look ; )
Wishing us all a relaxing weekend,
Spanish Door