Posted by Guy Sadan on 22nd May 2015

Hi everyone !
Summer is here. even though we are still officially in Spring, it already feels like summer. T shirts are out and we even have been bathing in the sea in Majorca early this month...!
If you are a pilgrim on the Camino de Santiago, don´t try dipping in the water.. The Bay of Biscay is way colder then the Mediterranean...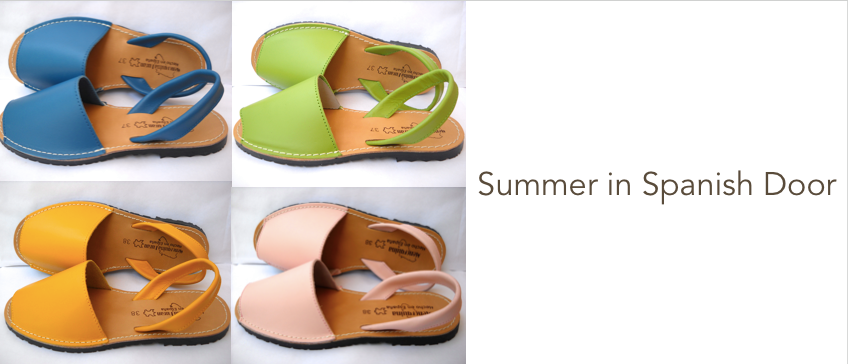 Spanish Door and the Eco Footprint :
We are making an effort to minimize our impact on the environment. All necessary prints are done using recycled paper from responsibly managed sources.
All Shipping labels are printed on such paper and reused to minimize paper waste.
A4 size papers we get from third party is printed on its back side.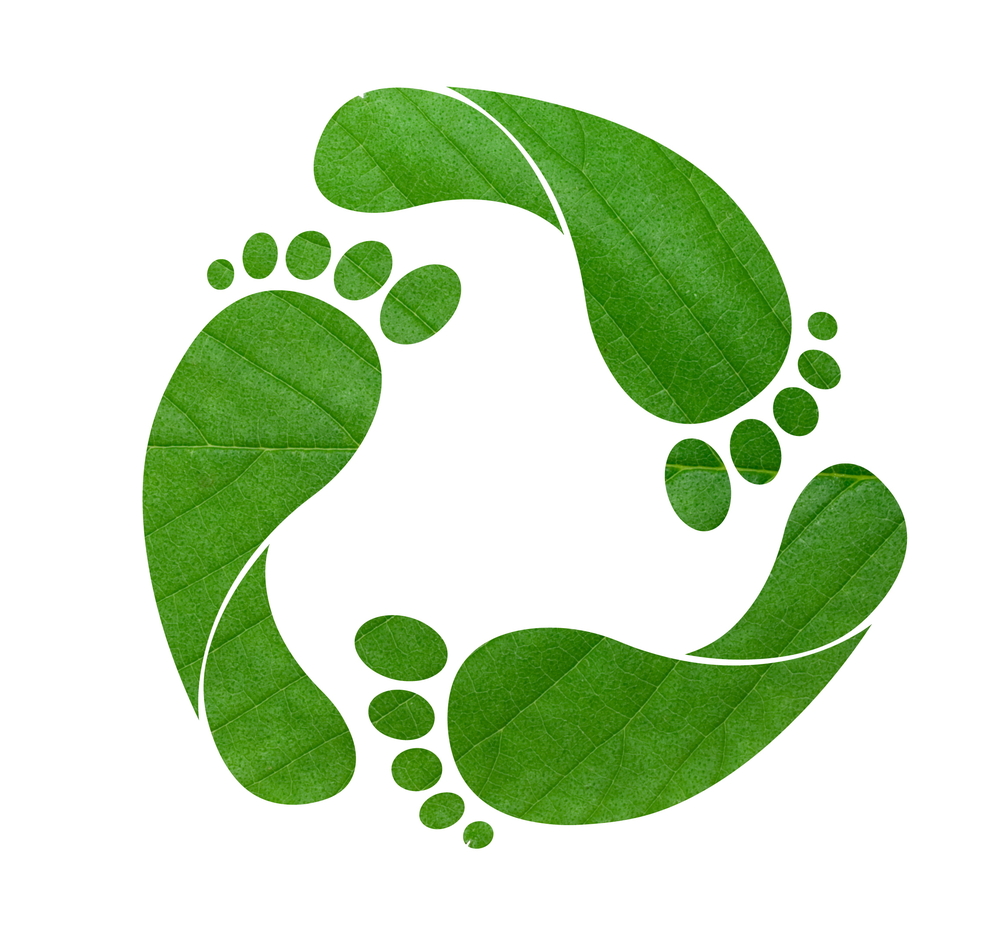 Memorial Day Sale :
From Sunday, May 24th. through to Tuesday, May 26th. we will reduce 10% off all Spanish Door stock.
Avarca sandals, Wine skins, Camino de Santiago items, Spanish Food items and more.
Get the best quality products for less !!!
May 24th. - 26th.
New "Buen Camino" patch :
A new Patch is coming soon with a design that matches our logo patch. it is the same size, made of the exact same material and bears another important Camino de Santiago symbol, the Yellow Arrow.
It will be available for sale in a few days.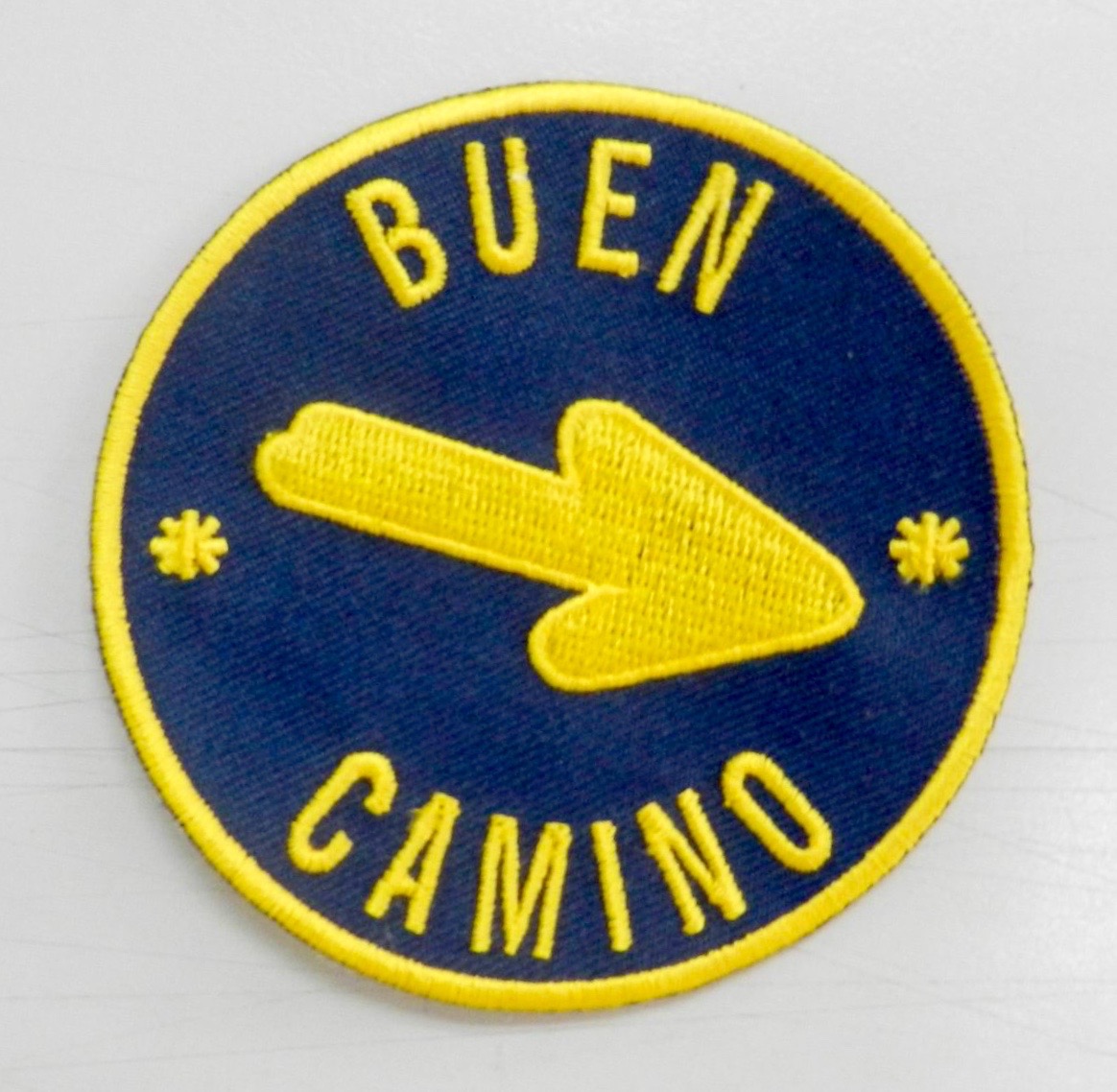 3 Months Old Pilgrim :
Oriol just turned 3 months old. I could not help myself from improvising him his own T shirt ; )
Buen Camino Oriol !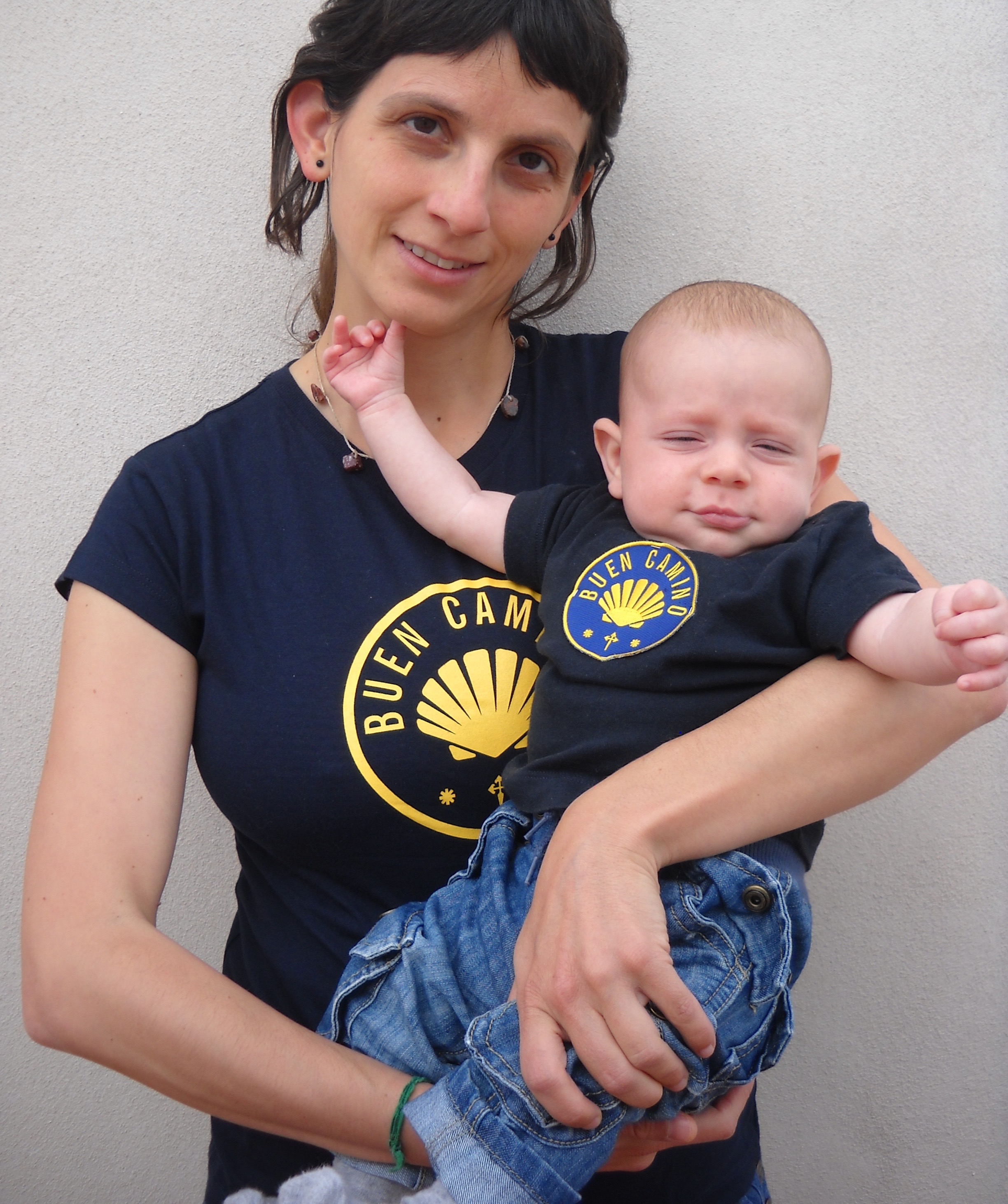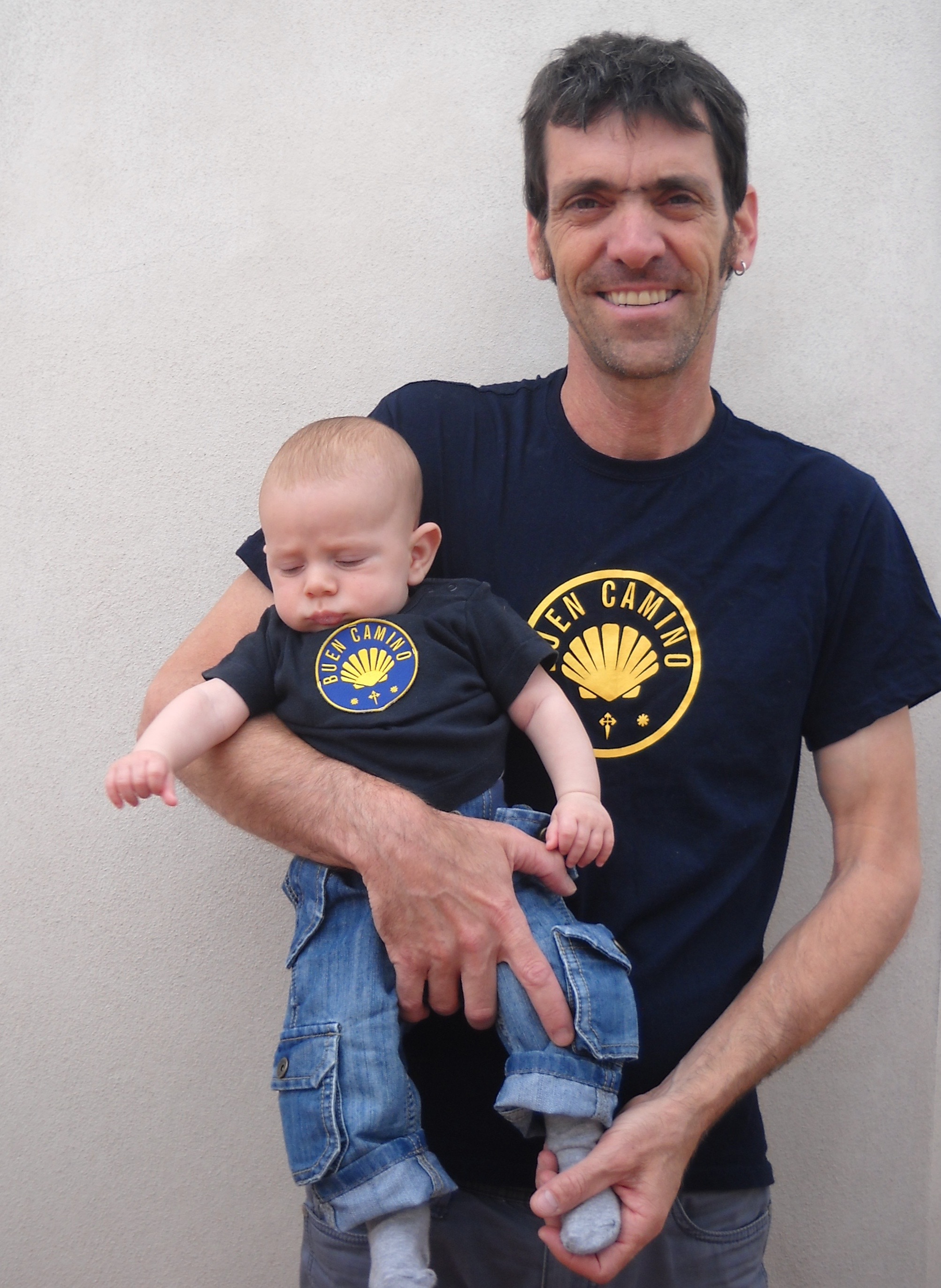 Draw Winner Claims Prize :
Mariana Almeida, the last Spanish Door draw winner finally contacted us to claim her Camino map poster and calendar. thank you Mariana and everyone else for participating !
Wishing us all a great weekend and Buen Camino !
Spanish Door